Our services
Our aim is to offer all customers the maximum in performance, quality, safety and service. We always do our best to ensure that everyone reaches their destination safely, on time and satisfied. The bus is not only the safest, but also the most environmentally friendly and economical means of transport!
YOU CAN RELY ON US!
As one of the largest private service providers for local public transport in Central Hesse, we get you to your destination safely and on time. Anyone who joins us should feel comfortable. Clean buses and friendly staff are a given for us! We drive for you in the districts of Gießen, Lahn-Dill, Wetterau and Vogelsberg.
TIMETABLES
REACH YOUR DESTINATION ON TIME AND RELAXED
The most important resource of any company is its employees. We support your employees throughout Hesse in starting their working day on time and in a relaxed manner. We rely on years of experience – without being entrenched. For us, standards are minimum, not benchmark. Work with us to plan the concept that is right for you, which we will then coordinate and implement professionally.
We would be happy to work out the best solution with you individually – choose between factory transport, parking shuttle or transport between different locations. We guarantee you the highest level of reliability, punctuality, safety and a sensible hygiene concept.
We respond flexibly to your requirements in the planning and size of the buses we offer you. Of course, our drivers are excellently trained, our vehicles meet all current safety standards and are regularly checked.
Your benefits at a glance:
Fixed contact persons / personal communication

24/7 availability

Cost optimization

Route analysis and advice

Flexible and quick route or plan changes/adjustments

Works bus route for shift operation (from the surrounding area to the factory)

Works traffic at the site

Planning lines, routes, times

Tracking of vehicles for quality assurance

LED matrix display of the line on the bus (front, side, rear)

Friendly, well-trained driving staff

Parking spaces can be outsourced/saved or the parking spaces in front of the door can be used for the customer

Internal courier delivery

Parking lot shuttle services for companies or doctors with large customer volumes

Flexible use of a fleet of different vehicles – from cars to sprinters to 18-meter buses

Obtaining permits from authorities

Corporate Identity – with appropriately branded buses you have maximum attention for your company – from small lettering to -_full buses
Mahmoud Suleyman from PersoServ GmbH & Co. KG from Stadtallendorf
"We as PersoServ GmbH & Co. KG, as a service provider in the human resources sector, are particularly dependent on our flexibility. With Erletz Reisen GmbH, we have found an equally flexible and reliable partner who transports our employees safely to work."
Passenger transport is our know-how – we are fast and efficient!
Do you want a strong mobility partner for your company and your employees? Then contact us. We will send you a binding offer.
ASK NOW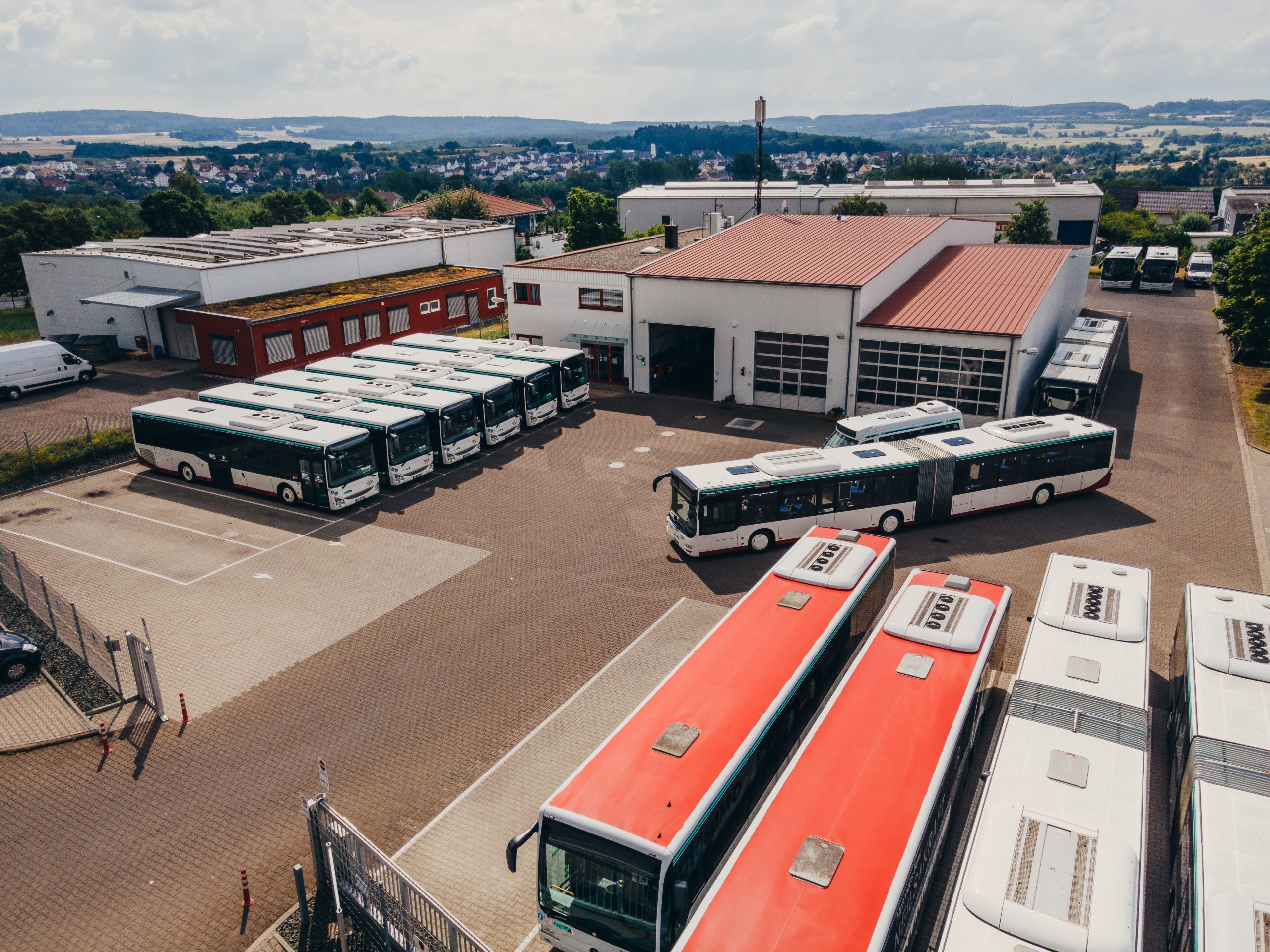 Are you planning a day trip and need the right transfer? We will take you to the destination of your choice with one of our buses and friendly drivers. We would be happy to make you a suitable offer.
ASK NOW
We get your advertising moving!
Advertising in local public transport scores with a high reach, very high attention values ​​and very good contact opportunities.
In addition, our vehicles are constantly on the move in busy city centers in the medium-sized centers of Gießen and Wetzlar and offer extremely high chances of contact with all road users. In particular, advertising on buses in intercity transport often enjoys a unique position in a rather unattractive environment.
Empirical studies by the Association for Outdoor Advertising show that bus advertising is clearly ahead in terms of attention and perception compared to other forms of outdoor advertising. The advantages of bus advertising are clear:
■ Your ad remains permanent and helps your image promotion in the long term
■ The bus offers a very large advertising space of up to 18 meters
■ An extremely long range depending on the line
■ Demonstrably higher advertising effectiveness compared to static outdoor advertising
■ very good value for money
■ frequent multiple contacts support the advertising effect
■ Large parts of the population perceive advertising on buses as creative, informative and an enrichment of the cityscape
With bus advertising on Erletz Reisen GmbH vehicles, your advertising message is in use 24 hours a day, 7 days a week and 365 days a year in our constantly growing route network. They address all target groups within a large radius and can therefore reach millions of people.
The advertising spaces
■ Advertising options on three outside sides
■ Rear area, side areas and roof rim can be booked separately
Simply contact us for technical data and conditions. We would also be happy to provide you with a partner for the creation and installation of your advertising medium.
Your contact person is Sabrina Erletz (sabrina.erletz@erletz.de).